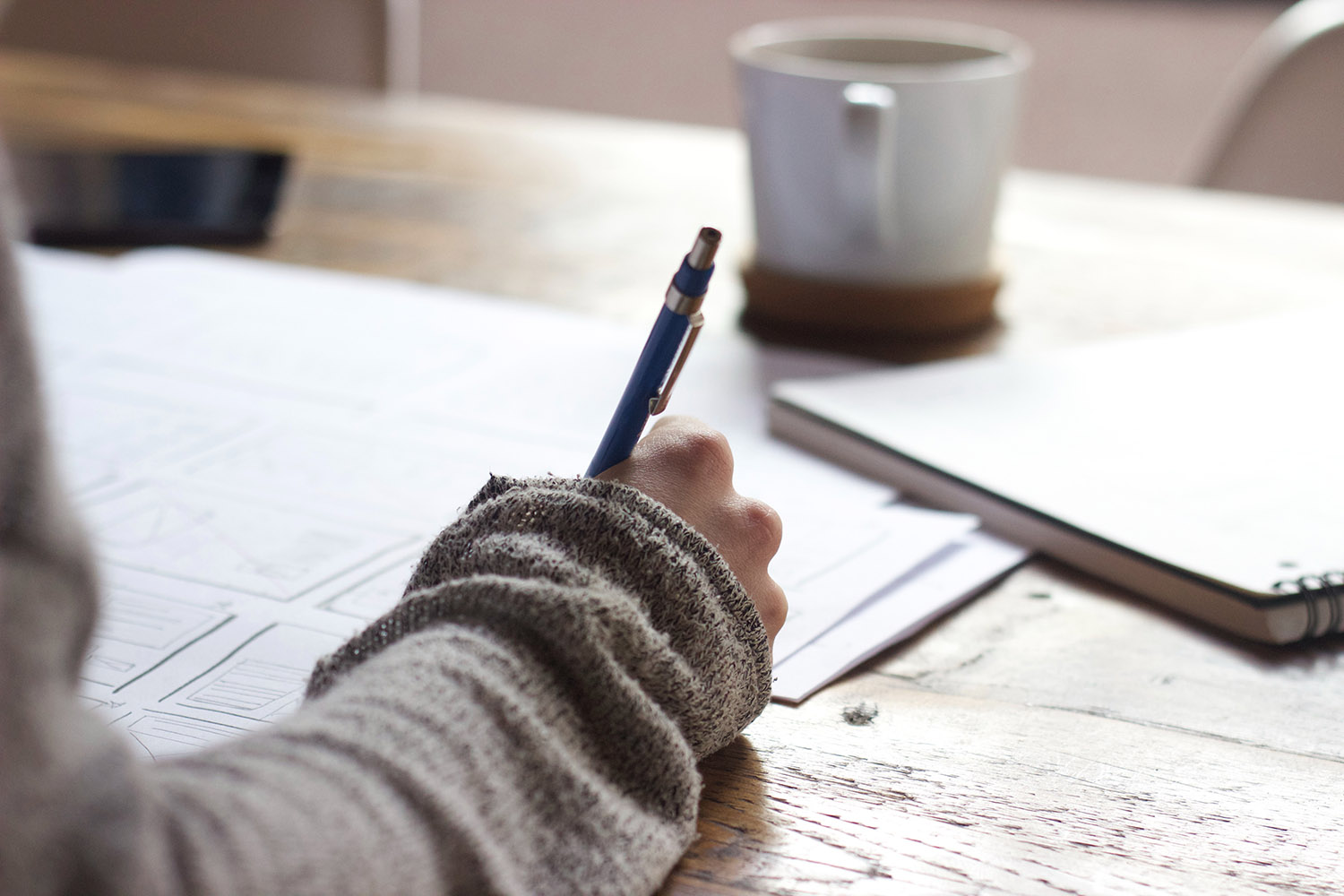 Scholarships to study sharks abroad
Did you see the cost of your dream shark study abroad program and instantly cringe? You're not alone — traveling and studying abroad can be expensive. However, there are some ways around those hefty price tags. You could of course fundraise, take on a side job, and spend your summer saving up. But did you know there are also scholarships and grants offered specifically for students who want that overseas shark adventure?
1. Blue Wilderness Shark Award
The objective of this scholarship is to allow young residents from African countries the opportunity to gain experience working in the marine and shark conservation field. The award offers $400 credit to join the Blue Wilderness Shark Development Program
The objective of this scholarship is to give students the opportunity to develop their professional skills in an international environment. Both undergraduate and graduate students are able to apply for these awards which are given to qualified individuals with outstanding academic, leadership, and service achievements.
3. Tortuga Backpacks Study Abroad Scholarship
Part of Tortuga Backpack's mission "is to help people take amazing trips" — which is why they dedicate part of their proceeds towards a study abroad scholarship. Oh, and you also get a Tortuga travel backpack if you win! They offer up to $1000 to undergraduate students enrolled at a U.S. Institution. 
The Fulbright U.S. Student Program is a highly competitive grant opportunity to receive research grants, fellowships, and other high-value funding opportunities for recent graduates. Open to US undergraduate and graduate students only. 
5. Hostelling International USE Explore the World Travel Scholarship
Hostelling International USA is offering 104 $2,000 scholarships this year — all of them for use on travel programs that focus on education or service (this includes study abroad!). This is one of the biggest scholarship opportunities on the list, and open to US students (and non-students).
6. The Heather How Leibowitz Memorial Scholarship
Named in honor of a School of Field Studies (SFS) alumni, this $2,000-$5,000 scholarship is offered for students who choose to study abroad with SFS in East Africa.
7. The Coca-Cola Scholars Program Scholarship
The Coca-Cola Scholars Program scholarship is an achievement-based scholarship awarded to graduating high school seniors. Students are recognized for their capacity to lead and serve, as well as their commitment to making a significant impact on their schools and communities.
8. American Association of University Women Fellowships & Grants
AAUW has a goal of advancing educational and professional opportunities for women in the United States and around the globe. They have multiple scholarships and grants available each year.
The Rotary Foundation and clubs invest in future leaders and philanthropists by funding scholarships for undergraduate and graduate study.
The "Back-a-Gapper" Scholarship program is a network of individual scholarships that individuals interested in taking a Gap Year are eligible to apply for. Each scholarship, listed in this Back-a-Gapper section, will have a brief description and instructions on how to apply.
This award requires university credit. Fund for Education Abroad. The newly established Fund for Education Abroad (FEA) was created in order to open doors for deserving education abroad students. Starting with the 2011-2012 academic year, FEA will award funds for students planning to study abroad on any academically rigorous programs. s.
12. Foundation for Global Scholars GRIT
The Foundation for Global Scholars is a 501(c)(3) non-profit organization located in Denver, Colorado whose mission is to create global citizens and leaders by assisting students in achieving their personal and professional goals of obtaining cultural and academic experiences abroad. The Foundation will support this mission by awarding scholarships to help enable students to obtain an international experience.
This award requires university credit. Do check the page for eligibility before applying. You'll need to make a trip to NYC for a personal interview for this award and your costs for that will not be covered. People as old as 40 can apply for this grant, expanding the gap year demographic beyond the scope of most youth oriented programs.
Go Abroad has compiled their own list of scholarships and has some recommendations on the process of tracking down, applying for, and winning the ones best suited for you. They break them down by country of origin, as well as subject, all with a specific focus on going abroad (of course!)
15. AIFS Study abroad scholarship and grants
AIFS, a study abroad provider, gives away scholarships to a variety of different universities and student types. Awards range from $200 to $1,000 depending on the program and eligibility requirements.
CAPA, another study abroad provider, offers a huge number of funding opportunities for students enrolled in their programs. There are need-based scholarships, diversity grants, and grants to study abroad again — and even a grant for a blogger/vlogger!
16. Go Overseas Study Abroad Scholarship
Twice a year, Go Overseas gives away a $500 scholarship to one lucky Go Overseas community member. Scholarships can be valued up to $500 and you need to apply via Go Overseas (Which the Shark Development Program is part of – here)
17. Benjamin A. Gilman International Scholarship Program
Offers unto $5000 by the Institute of International Education with support from the U.S. Department of State. Benjamin A. Gilman scholarships are offered to help students on Federal Pell Grants study abroad. Each scholarship is up to $5,000 and nearly 3,000 scholarship are given to students each year.
Live Shark Week every Week!
Discover your perfect shark career