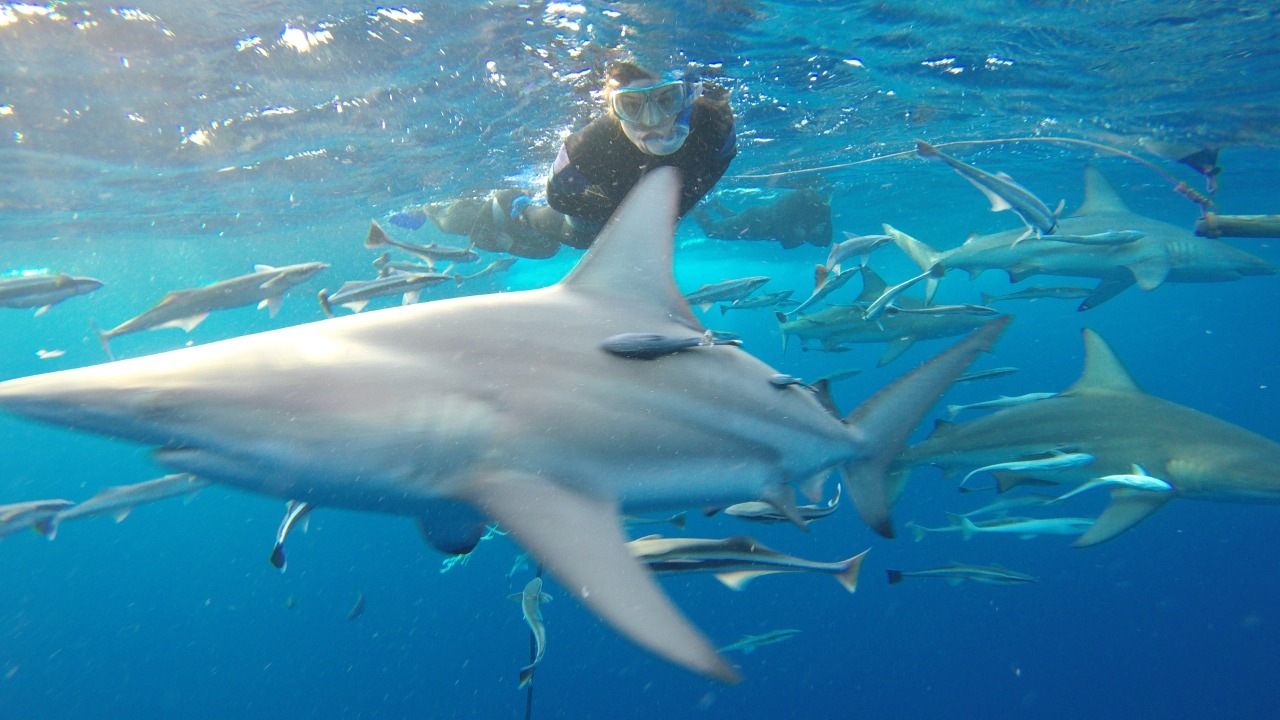 The Heroes or Villains of the Ocean?
In light of the recent shark attack in Jeffreys Bay, we thought we'd create a conversation about why this happens and why we keep going back to the ocean. We believe there is an element of magic that people seek from the ocean itself. With the current state of affairs in South Africa, there is no greater time to experience a different kind of current. There is so much peace the ocean can offer us, an escape from our world and a source of inspiration.
Blue Wilderness Operations in Scottburgh continue to move, despite the recent upheaval. During the chaos the ocean stayed intact, a strong reminder why we need to look after it.
Sharks are a massive part of the ocean, not only in size but also their bizarre predatory presence makes us very aware that that is their territory and we are merely visitors. Their demeanor is enough to make your bones shake. We all have different roles in our lives, and sharks have a role of balancing out the ecosystem in the ocean. Sometimes to be effective you have to be a little bit threatening, Sharks deserve respect for the role they play and the Shark Research Unit is one way to really experience their beauty but also be reminded of that respect.
As said by the incredible Nelson Mandela,  "Education is the most powerful weapon which you can use to change the world." At Blue Wilderness Shark Development Program you get the opportunity to really educate yourself on these marvelous creatures. As the unrest in South Africa has highlighted, education and conservation is so necessary to sustainably keep things afloat and functioning – this program gives you the opportunity to do that for our sea life. Our program is centered around the research conducted by a brilliant team of researchers whose main goal is to protect and contribute to the health of the ecosystem, in particular sharks. As you get involved, you will become part of the team and drive the current projects. It is a group effort to make a difference, the more you know the more you can do that. By educating yourself through this program you can in turn educate others, and share the knowledge.
Did you know…
The real-life likelihood that you'll have a close encounter with a shark is about 1 in 11.5 million, according to the International Shark Attack File. In fact, you're more likely to suffer from heart disease, hospital infection, vehicle accident or even accidental poisoning than you are in a shark attack.
Sharks are not actually "man-eaters". Sharks are not interested in eating people—they much rather would prefer a nice seal or fish, thank you very much.
We encourage you to educate yourself and bust more myths such as these.  We hope they inspire you to dive into the research behind these creatures because there are so many measures and plans in place to connect our two worlds, especially at Blue Wilderness.
Are sharks heroes or villains? I think that conclusion is up to you, but there is no doubt in my mind they are crucial to our oceans. Everyone is a villain in someone's story, but those jagged tooth creatures may just be a bit misunderstood.