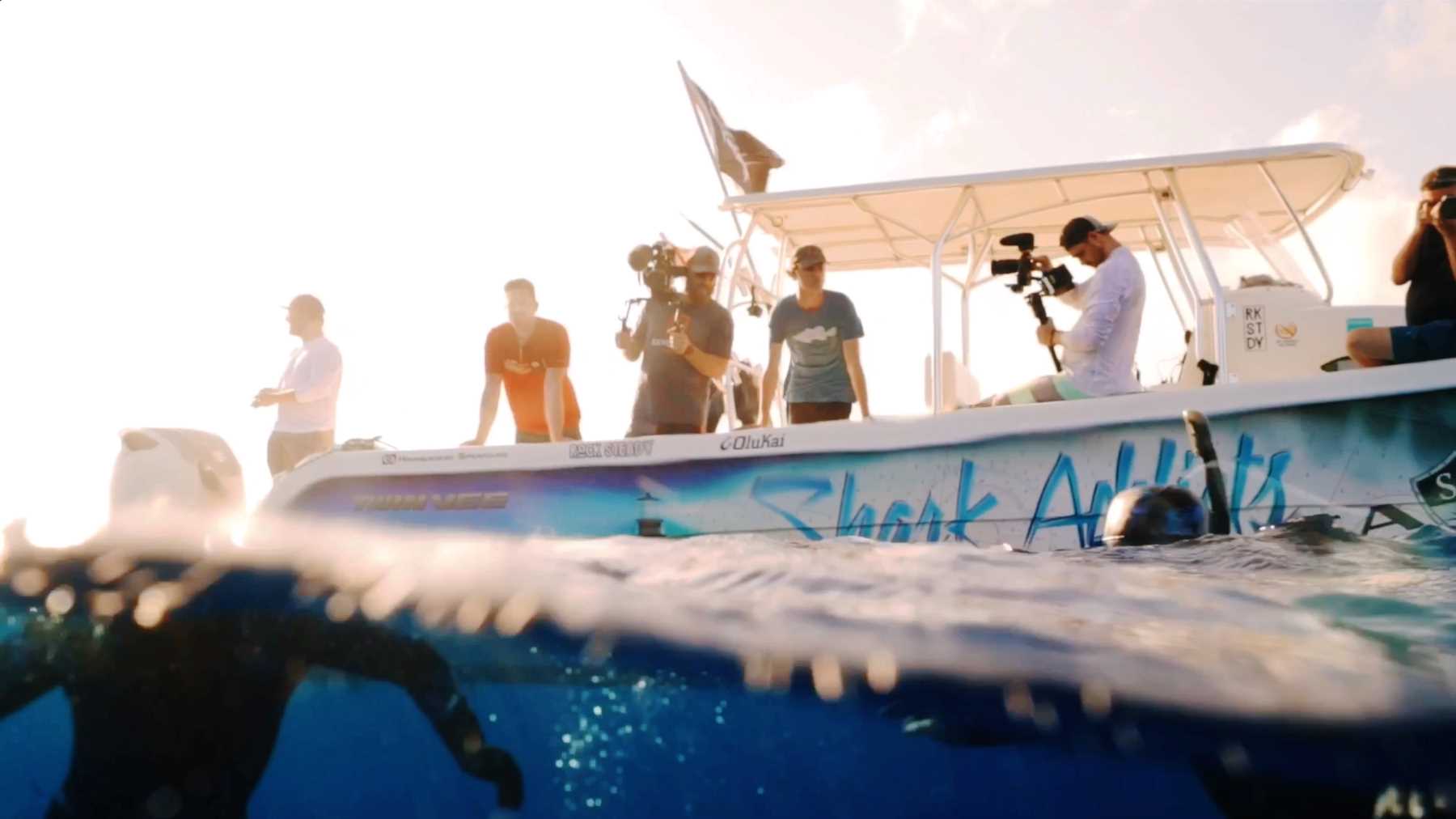 10 ways how to be on shark week
Shark Week on Discovery Channel is a worldwide phenomenon. It's the longest-running TV event in history. The first Shark Week was aired in July 1988, and it's been airing every July or August since then due to popular demand. The hosts and program presenters that feature on Shark Week come from all types of backgrounds and professions.
If you're passionate about sharks and would like to be on Shark Week one day, here are ten ways you can become a suitable candidate for being featured.
1. Marine biologist or scientist
The first good career to follow in order to be on Shark Week, is a shark scientist. Shark Week programs are all about educating and entertaining people with knowledge and stories about sharks. Therefore, if you have an academic background or experience in shark science, you could become part of a future episode of 'Legend of the Deep Blue' or 'Tiger Shark Invasion'.
2. Survival expert or wilderness guide
Interested in the outdoors and spending time in the wilderness? Your expertise in survival, untamed nature and wildlife could have you becoming a Shark Week host. Just ask Les Stroud, the famous Survivorman presenter. Even if you're not a big TV personality, you could still get featured as one of the assistants on a show if you have a background and interest in the wilderness, survival, and being a nature guide.
3. A cast member of another reality program
Some of the most entertaining Shark Week programs are where the presenters of 'MythBusters', Jamie and Adam, or the cast of 'American Chopper' come to visit. If you're already on another show, then you're halfway to convincing the producers of Shark Week that you'd be a valuable feature!
4. YouTuber
Philip DeFranco is a news commentator and YouTube personality who got to host Shark Week's 25 Best Bites in 2012. Are you already running a YouTube channel, perhaps? Make sure it gets seen by Shark Week directors and cast managers!
5. Author
Ever heard of Peter Benchley? He's the guy who wrote the original Jaws novel and other shark-inspired fiction. If you're a shark enthusiast or activist with an ability to write some captivating shark stories, your work could also get you onto Shark Week as a host or special guest.
6. Comedian
Everyone likes a funny presenter! Shark Week has had a few comedian hosts in the past, including Josh Wolf, Craig Ferguson and 'Brooklyn Nine-Nine' star Andy Samberg.
7. Film actor or director
There's no denying that celebrity appeal will always get some viewers tuned into Shark Week. Depending on how long it takes you to reach celebrity status, you could always follow this route to becoming a host or presenter. Film directors can also get featured, for that matter. Eli Roth is a good example of an actor/director who hosted Shark Week for three consecutive years.
8. Sport star
Even sports personalities get featured on Shark Week. If you are (or plan to be) an Olympic swimmer like Michael Phelps or a basketball superstar like Shaquille O'Neal, you could be perfect as a Shark Week host or program presenter.
9. Shark dive boat crew member
If you don't see yourself becoming an Olympic swimmer, marine biologist or celebrity anytime soon, you could apply for a job as a deck hand or crew member on a shark diving boat used by the shows on Shark Week. These boats are the vessels in which the production teams go looking for the sharks featured on Shark Week. So, while you might not be a main presenter of the show, you could get a moment of fame operating the shark cage, or handing Michael Phelps his towel while the cameras are rolling!
10. Victim of a shark attack
A daring one, but if you have no way of following any of the other routes to becoming a character on Shark Week, you could always get featured as a shark attack survivor on shows like 'I was Prey' … But, needless to say, only use this as a last resort!
These are just a few of the ways you can be on Shark Week, either as a character/presenter, or as the host of the week. If sharks are your passion, then being on Shark Week will be a dream come true! Make sure you stay in the shark career scene by researching other jobs that entail working with sharks on a daily basis.
Download FREE eBook with 70 verified grants and scholarship opportunities to fund your shark research project
Blogger details – Rouxne van der Westhuizen 
Rouxne has an Honours degree in journalism and media studies. She is the course director for the Travel and Environmental Journalism at the Africa Media Academy. Rouxne specialises in wildlife conservation writing, travel journalism and blogging.