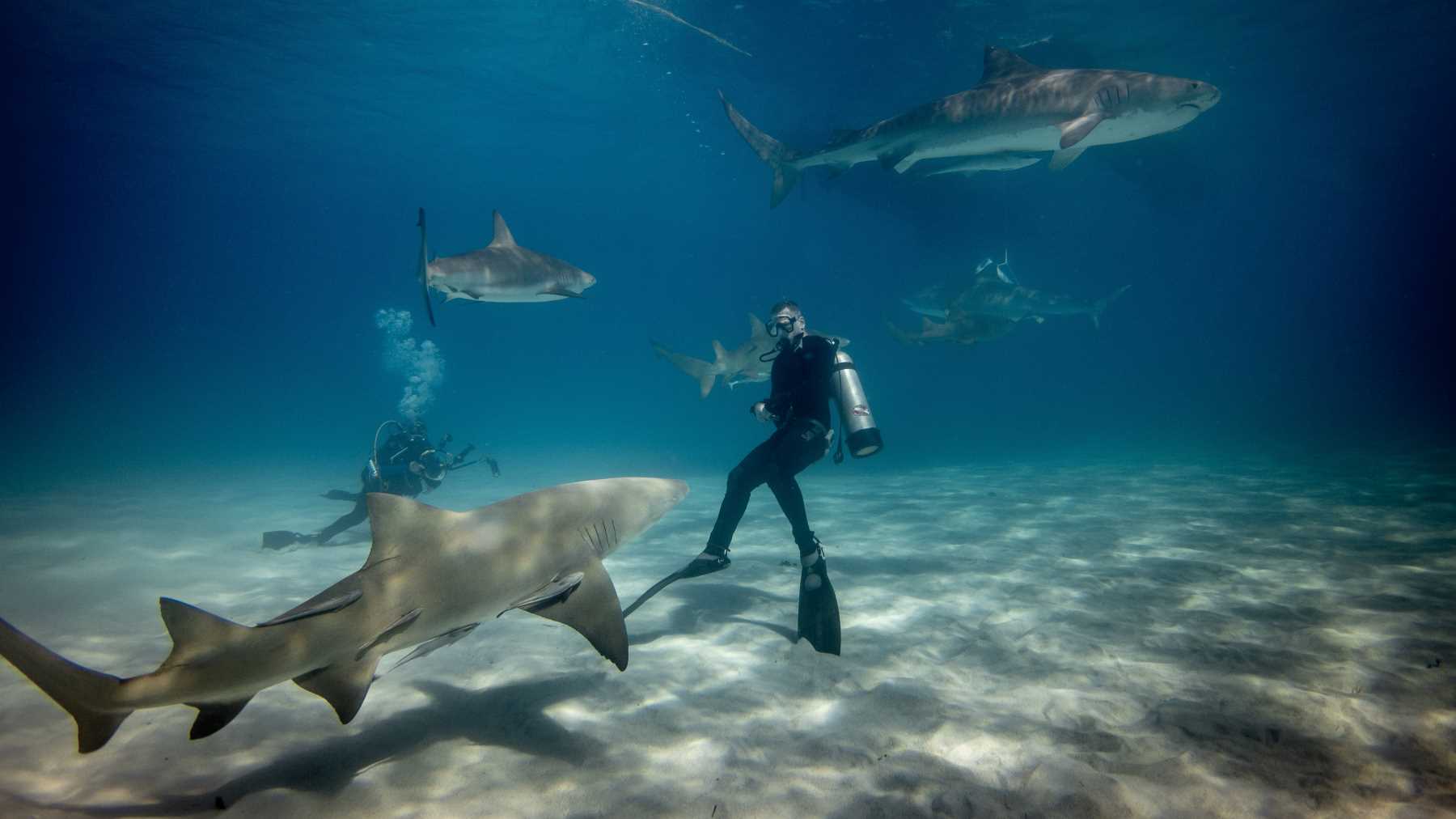 Top 10 universities to study sharks
Working with sharks every day sounds like a marine biologist's dream job. And of course, it's the truth! But in order to pursue this exciting career full-time, you need some next-level research experience in the field. Shark research requires in-depth knowledge of scientific methods and field experience.
In order to obtain this, you need to find a university or institute that gives you the best possible research training. Many institutions have top-quality shark research labs you can join or contribute to as a post-grad student. With the help of these programs, you can fully pursue your passion for shark and marine research. In no specific order, here are the top 10 places to study sharks.
The pioneer in charge of this lab is Dr Barbara Block, one of the most renowned marine biologists in the world. There is more than one research program within this lab. One of them focuses specifically on sharks, namely Tagging of Pelagic Predators.
This research lab falls under the university's School of Aquatic and Fishery Sciences and conducts field and analysis research on elasmobranchs. Primarily, sharks. Faculty advisor Prof. Vince Gallucci and the members of the institute work together with various state and federal governments, NGO's, aquaria and other partners to increase awareness of sharks, their habitat and human impact on them. Their research subjects include spiny dogfish, sixgill sharks, salmon sharks and blue sharks.
Research at the GHRI is aimed at benefiting shark conservation, management and ecology. GHRI was established in 1999 by renowned marine artist Dr Guy Harvey and NSU's Halmos College of Natural Sciences and Oceanography. They do field and lab studies on shark and ray migration, reproduction, genetics, habitat and biodiversity. The need for this research is a result of unregulated fishing, spurred by the global shark fin market.
Recognized as one of the top collegiate programs for marine research in the world, this lab falls under the University of Miami's Rosenstiel School of Marine and Atmospheric Science. The SRC conducts cutting-edge research on the effects of environmental change on sharks, under the direction of Dr Neil Hammerschlag. In addition, they inspire scientific literacy and environmental awareness in young people. School children can join on board the SRC boat and help survey, sample, tag and study sharks. Furthermore, they use various online education tools such as blogs, social media, videos and online courses.
Their research areas include great white shark predation, satellite tagging, overfishing, climate change and ecological risk assessment, among other projects.
The aim of the PSRC at the Moss Landing Marine Laboratories is to conduct and advance scientific research on sharks, rays and ghost sharks. The program was established in the late 1970s by the original program director Dr Greg Cailliet. In 2009, Dr David Ebert took over as director. The research centre aims to use scientific info to influence public policy makers. Moreover, they try to expand national and international cooperation with regards to shark biodiversity, ecology and conservation. Through this, they attempt to increase public awareness and understanding of sharks.
With their scientific findings, the PSRC provides expertise to help monitor and manage shark and ray fisheries along the west coast of America. They work with various other Pacific Coast institutions in Washington, British Columbia, Oregon and California. Their research priorities are life history studies, population structure and dynamics, and fishery studies.
This shark lab is led by Dr Kim Holland and Dr Carl Meyer. It falls under the Institute of Marine Biology of the university's School of Ocean and Earth Science and Technology. Their research group specializes in organismic and supraorganismic biology of marine life. They combine lab work with field experiments to investigate the behaviour, physiology, and ecology of sharks and other fish species. One of their current projects is tagging and tracking tiger shark populations.
The CSULB Shark Lab studies the ecology of marine animals, emphasizing the effect of human activity on the ocean. They also use and develop modern technology to provide solutions for depleted shark populations. The lab was established in 1966 by Dr Don Nelson and is now run by Dr James Anderson and Dr Kady Lyons. Many publications and postgraduate degrees have resulted from the lab's scientific ventures. They received an NGSS Design Badge for their Understanding White Sharks module. This badge is awarded to top-rated science units for the Next Generation Science Standards, making this lab one of the top places to study sharks.
Research areas include fish movements, marine protected areas, suntanning in sharks, contaminants in elasmobranchs, fish behaviour and offshore oil platforms, catch and release science, and more.
Download FREE eBook with 70 verified grants and scholarship opportunities to fund your shark research project
Research at Dr David Sims's laboratory is focused on marine predator movement. They conduct ecology and conservation research through tracking individual free-ranging sharks and predators with advanced telemetry techniques. The Sims Lab studies silky sharks, white sharks, small-eyed rays, blue sharks, oceanic whitetips, shortfin makos and basking sharks, among other species.
James Cook University is known as one of the world's leading institutions for shark and ray research. Therefore, also one of the best places to study sharks, led by Prof. Colin Simpfendorfer. They are focused on using new scientific findings to help understand and manage sharks worldwide. The Shark Research unit also does extensive research on sawfishes, one of the most threatened fish groups on the IUCN Red List.
The GCRL Shark Research Program conducts biological and ecological research on the sharks in the Gulf of Mexico and the Mississippi Sound. Dr Jill Hendon and her team use satellite tagging, sightings reports, scientific encounters and various surveys to research whale sharks and other species in these two focus locations.
Shark research labs at universities are highly competitive. However, gaining field experience in shark research is a great way to excel as a graduate student and raise your chances of getting accepted into one of these shark labs. Programs such as the Blue Wilderness Shark Development Program provide the perfect opportunity to gain this experience. It can show you what life as a shark biologist is like and teach you some practical field research techniques. Volunteering or interning with such programs will help ensure that you're a competitive applicant for one of the above 10 shark research labs. It will show academic institutes that you're already passionate about your field and gain some research experience of your own. This will benefit you on your journey to ultimately becoming a renowned and professional shark biologist.
Academic research is just one aspect of becoming a shark biologist. So, gain some valuable knowledge and experience by volunteering or interning at a shark development program. And when the time is right, you can apply to one of these top-choice places to study sharks.