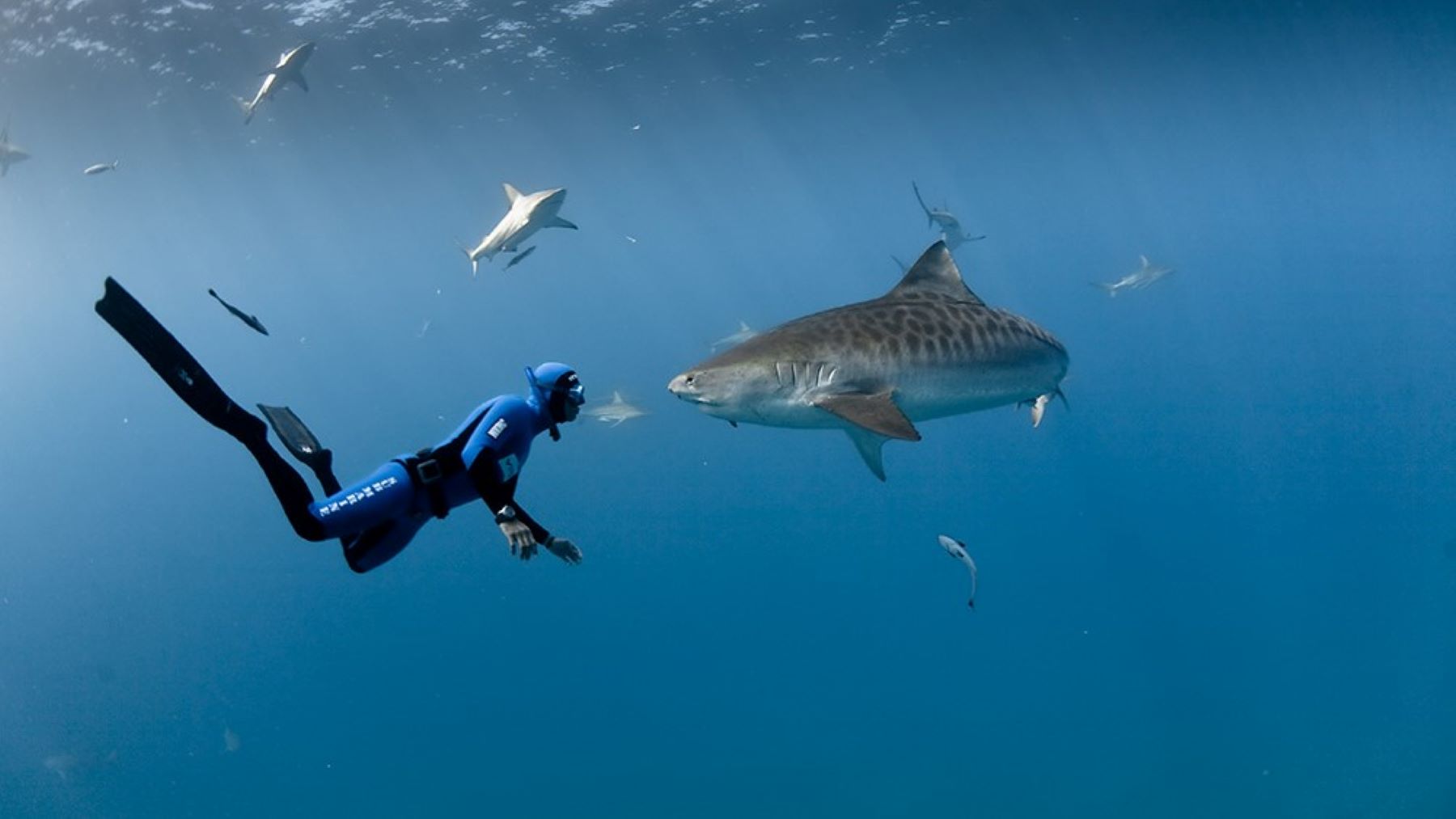 15 Skills needed to work with sharks
What are the skills needed to work with sharks? Working with sharks is not just about spending time with the ocean's apex predator and writing down everything you learn. It's about that too – but also so much more. If you're going to be working with sharks, you need to be diverse and adaptable in your skillset to handle all the challenges that come with the job.
Skills needed to work with sharks
If you love sharks enough, then spending time perfecting these skills will be very rewarding in your search for a job in this field. Here are 15 critical skills needed to work with sharks.
1. Scientific research
First and foremost, your education in marine biology will give you valuable knowledge of field and lab research methods. As a shark researcher, you'll be collecting and processing data on a daily basis. Knowing how to do that correctly is one of the most important skills you need in order to work with sharks.
2. Swimming and freediving
You need to be a strong swimmer since you'll be spending so much time in the ocean and on a boat. To research specific shark species, there will be times where you'll have to get close to them in the water. For this reason, you need to be confident as a swimmer and do some freediving training in order to hold your breath for long and use a snorkel.
3. SCUBA diving qualification
Though freediving is effective enough for some expeditions, other projects might require that you go deeper – literally. Having a SCUBA qualification is handy if you're going to be spending a lot of time conducting underwater research without interruption.
4. Good tolerance for seasickness
Your sea legs are essential if you're a shark biologist. If you get motion sickness easily, make sure you minimise your chance for seasickness with medication or other methods. Being ill can hinder your research process and the productivity of your expedition.
5. Writing skills
You'll have to write several research reports, expedition feedback reports and data descriptions as a shark researcher. Therefore, develop your writing and text editing skills in order to communicate effectively through written words. Furthermore, writing skills are essential for compiling newspaper articles, blog posts for your website, and published academic journal articles. Writing is one of the most important ways to share and explain your research findings.
6. Marketing
While you're conducting shark research, you need to let others know about what you're up to. Know how to use social media for marketing and interacting with audiences. Build an online presence with blogs, tweets, Instagram stories and other online platforms. Showcase your daily life as a shark researcher and share the highlights. This will inspire others to join in your shark research endeavour as a volunteer or become one of your community members and supporters.
7. Financial skills
Funding is one of the most important requirements to keep a research centre or expedition running. Understand how to organise and manage fundraising and income streams that will enable you to keep working with sharks.
8. IT skills
This is a very helpful skill to have in any modern profession. Even as a shark biologist, you might have to design a website or blog, use spreadsheets, make PowerPoint presentations and use other computer tools for your work. Make sure you have a good grip on the newest and most important computer and online programs.
9. Creativity and graphic design
You might have to design a shark logo, marketing posters to promote events and research programs, educational material for your research unit or some aesthetic social media content. Creativity is, therefore, a very handy skill for promoting the operations of your research centre. Taking photos, video and/or drone footage (and editing them) is also a great ability to have for this same reason.
10. Boat handling
One of the many skills you need to work with sharks is being able to operate a boat. There are various courses, licenses and qualifications you can look at to give you the necessary boat handling skills for shark research.
11. First aid
Anything can happen while out in the field. For this reason, it's essential to have a certificate or qualification in first aid. You'll then be able to handle any medical emergency in your team while on the job.
12. Maintenance
If you are practical and able to fix things to help the project to run smoothly, you are a valuable asset to the team. So, learn the basics of fixing a boat, a car or the machinery you use for research.
13. Time management
Another one of the essential skills you need to work with sharks. Stick to your research and expedition schedules. Make sure you have enough time to process the data you collected. Also, take into account that sharks are unpredictable and might not show up at the times you hoped for. Have enough knowledge on shark behaviour and incorporate enough time to conduct all the research you need.
14. Public speaking
As a shark researcher, you'll have to tell people about your findings or even become an activist in marine and shark conservation. It's good to be comfortable as a public speaker so that you can convince and motivate others, as well as network with your local community, funders and the scientific community. This also benefits you when you need to give a speech at meetings or academic conferences.
15. Diplomacy and patience
Firstly, you need to be patient with the development of your career and keep believing that your shark research has the power to make a difference. Secondly, you need to have patience with your coworkers and people outside of your team. Being diplomatic means conducting yourself in a professional manner, getting along with others and trying to understand their point of view. Cultivate this skill, and it will only benefit you in your work.
Hope you enjoyed the 15 skills needed to work with sharks
To conclude, these are some of the skills needed to work with sharks on a daily basis. These pointers will make you the perfect candidate for any shark job. If you're looking for some real-life field experience in applying these skills, join our Shark Development Program and find out which ones you still need to work on.
Blogger details – Rouxne van der Westhuizen 
Rouxne has an Honours degree in journalism and media studies. She is the course director for the Travel and Environmental Journalism at the Africa Media Academy. Rouxne specialises in wildlife conservation writing, travel journalism and blogging.